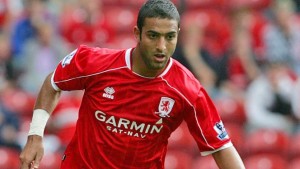 Houssem Mido has an output that could earn him a penalty.
The Egyptian player of the English team Barnsley (Football League Championship, D2), called for large demonstrations against Israel following the recent events in the Gaza Strip (Editor's note, bombings that have claimed several lives).
This initiative of the  terrible enfant of Egyptian football displeased the English leaders who found this gesture "irresponsible."
They requested the attendance of the 29 years striker before the Disciplinary Board. An investigation will be opened in the coming days.