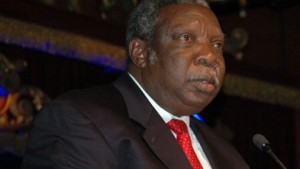 The Cameroonian football is in mourning!
Henry Njalla Quan, the president of the Njalla Sport Academy died on December 13 folllowing a celebral vascular attack (CVA). The former CEO of the CDC (Cameroonian Development Cooporation) had had six months ago a cranial surgery in South Africa.
Henry Quan Njalla will not witness the evolution of his club which preparing its second season in the Elite One.
Théophile Abega Mbida, another great figure of the Cameroonian football died on November 15, was buried on Saturday.