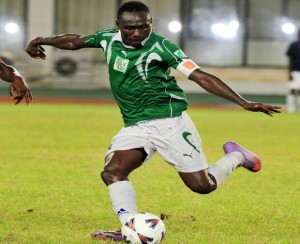 Dwarfs have jumped to second on the table after a riveting display in the country's top-flight this season.
The Cape Coast-based side recorded a narrow 1-0 win over Liberty Professionals in Accra to underline their title credentials.
Ebusua Dwarfs Chief Executive Nana Aidoo has expressed his delight at the club's rising form in the Ghana Premier League.
Dwarfs are simply a club in top shape and with an enviable managerial record to boast of, their performance has made many local fans to take notice.
The managerial acumen of the experienced football administrator has largely been attributed to the rise and rise of the traditional powerhouse.
Without stars who have gained inches in the Ghanaian press, the ambitious team continues to produce a carbon-copy of the playing style of Barcelona, dictating the pace while their opponent chase shadows on the field of play.
Their club's chief is thrilled with the performance of the team and confident they will build on their impressive run to win the league title.
"Our hardwork is paying off and I believe if we continue to play like we're doing at the moment, the sky will be the limit for us," Aidoo told GHANAsoccernet.com
"Our style of play is typical of the playing style of Barcelona and we're confident we'll do well this season.
"To say we can win the league is not far-fetched. We have the men who are determined to make history and be counted among the best.
"We don't make noise but do the business on the pitch. I will just urge our supporters to continue praying for us and with God on our side, we shall go places this season."
The astute business mogul masterminded Dwarfs return to the top-flight in 2009 where his massive financial contribution saw the club qualify to the Premier League.
The affable, intelligent and ever-smiling man will go into the club's history books as the most successful Chief Executive of the club if they are able to clinch the Premier League for the first time.