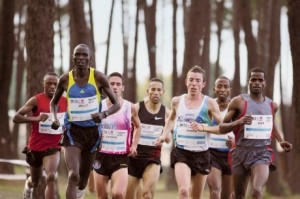 The Kenyan Stephen Ogari won on Sunday, the 69th edition of Jean-cross Vilet in Lievin.
Winner of the half marathon in Havre and third in the cross Sartrouville, the Kenyan ran the first place in the competition with his compatriot Salim Saiti.
Very quickly, the two Kenyans have set the stage by taking the lead of the race.
"We chose to run together and explain the end" told Ogari who proved a powerful sprint. He finished the race (9850 m) in 30'05.
The last two spots on the podium were respectively occupied by the Kenyans Saiti 30'08 and 30'22 Kimwetich.
For the ladies, the title went to Caroline Cordier (22'07), third in the last three editions of the competition. Constance Devillers, taking advantage of the failure of Léa Plumecocq ranked second (22'09).