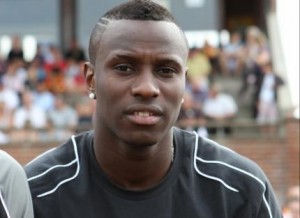 Some extra absences to Afcon 2013! The list of absent players comes just to be topped.
Alain Traoré will not be available for a month. The Burkinabe player is suffering from a big sprained ankle. He suffered from an "immobilization of the ankle resin for three weeks." His comeback should not take place before the end of January.
Razak Boukari. Wolverhampton player had trouble in treating a calf sore since last September. The Togolese consulted a specialist in France. Boukari  willbe sidelined until at least March 2013.
Guy Demel, West Ham defender who has trouble to hold his club this season, chose to play it safe this Friday, Dec. 14: "I loved playing for my country and went to the world Cups in 2006 and 2010. Playing for my country means a lot for me. I wish success to the Ivory Coast national team in the future and I hope they will succeed in Afcon. However, I am now 31 years old and I believe it is my right to give up so that I can focus on West Ham "
On December 13, it was learned that  Jordan Ayew of Marseille was not included among the 25 players pre-summoned by coach Kwesi Appiah.
Read also:
en.africatopsports.com/2012/11/26/afcon-preparations-on-track/