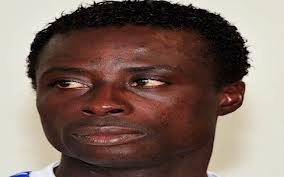 The one-time (former) Ghana Star Charles Taylor has disclosed that some persons used black magic to prematurely end his playing career.
Taylor gives an example where the leg of a goat, representing him in the spirit world, was broken and the animal buried alive some years ago.
This ritual was meant to shorten his playing career and bring his mercurial talent to an end.
But the player days he has seen a pastor who is trying to reverse that.
He has gone through recurring injuries since and has been unsuccessful with clubs.