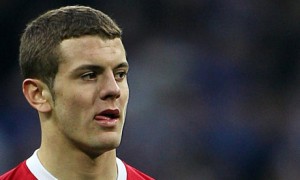 In England, Footballers' actions are scrutinized. Jack Wilshere has learned to its cost.
The midfielder of Arsenal reacted strangely to the supporters' taste in a clash with an opponent during the match against Reading (5-2).
When Wilshere has received a terrible tackle in the family jewels yesterday, fans thought they had seen the Arsenal player have an erection.
With a close look at it, they are not wrong. But enjoy it now!
[youtube]http://www.youtube.com/watch?v=cENYpI4kvUI&feature=player_embedded[/youtube]