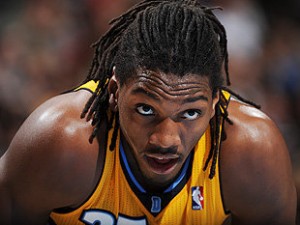 Lenneth Faried spent 29 minutes on the ground to contribute into the victory of the Denver Nuggets against the Spurs, 112-106.
But over his performance this time, a double-double with 19 points and 11 rebounds, the powerful winger of the Nuggets got marked during his time on the bench. Faried was not in fit such a way that he vomited in a towel.
His teammates Kosta Koufos and Ty Lawson who where alongside with him  all rushed off.
Not nice guys!
[youtube]http://www.youtube.com/watch?v=E3bIQf57N_Q&feature=player_embedded[/youtube]