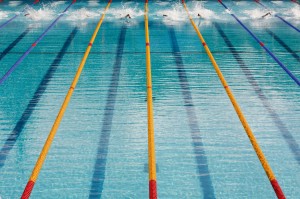 The 11th World Championships of the short course swimming organized by the International Swimming Federation was held from 12 to 16 December in Istanbul, Turkey.
Madagascar was present through its swimmers. The swimmers of the Big Island are not unworthy by their performance. Failing podium and medal at the World Championships, they have improved their personal best and national.
Anthony Sitraka Ralefy therefore got two national records in the competition. He set a time of 57" 04′ in 100m butterfly, erasing the previous record of 58" 14 signed by himself.
No. 1 male Malagasy is shown again in the 50m butterfly. It becomes the new record holder of Madagascar in this distance with a time of 25" 45.