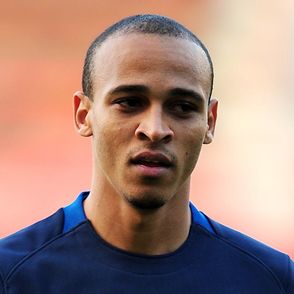 Africa Cup of Nations veteran hits out at Super Eagles coach and Football Federation after surprise omission from squad.
Striker Peter Odemwingie launched a furious broadside at Nigeria coach Stephen Keshi over his surprise omission from the Africa Cup of Nations squad for the tournament which gets underway in South Africa next month.
The 31-year-old West Brom star who has appeared at four Nations Cups accused Keshi of disrespect in not informing him personally of his decision.
"Every manager has got his own plans and tactics – if I don't figure in your plans, please be honest to tell me directly," Odemwingie told BBC Sport.
"For 10 years I gave my all to the country as a player on the pitch, played for the nation and fans, not individuals," added Odemwingie, who last played for his country in February.
Odemwingie, who was born in Uzbekistan where his Nigerian-born father was playing, said that he was a marked man in Keshi and the federation's eyes because he was too blunt in what he said about the state of Nigerian football.
"Because I speak out when things are not right, I guess some people are not just comfortable with that openness," he said.
"No one seeks preferential treatment, footballers are like the average people and not perfect individuals.
"There's a long history of problems between the players, coaches and the federation and if they are not sorted – the country will continue to struggle.
"Football means so much to Nigerians and the fans deserve success and not be fed with lies in the media."
The Super Eagles who won the last of their two continental championships in 1994, begin their Nations Cup campaign against Burkina Faso on 21 January and then face Zambia and Ethiopia in Group C.
The tournament originally allocated to Libya but then switched to South Africa gets underway on January 19 and runs till February 10.