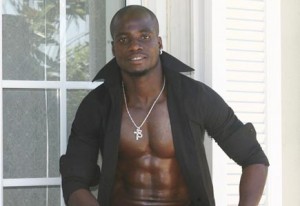 Ex-Ghana captain Stephen Appiah has been named as one the legends of Italian Serie A giants Juventus, according to tuttojuve.com.
Appiah was signed by the Bianconeri in the summer of 2003 after a successful loan spell at Brescia from Parma.
Juventus paid Parma €2 million on loan, with an option to a permanent €6 million transfer in 2004.
Appiah had an impressive first season after playing in 30 Serie A matches.
He also made his debut in the UEFA Champions League before going on to make 18 Serie A appearances.
The 31-year-old's decision to play for Ghana at the 2004 Olympic Games in Athens cost him his place in Fabio Capello's side.
Juventus signed Brazilian Emerson and that affected his playing opportunities at the Turin. Appiah was renowned for his dribbling skills and ball winning prowess.
He spent eight years in the peninsula after playing for Udinese, Parma and Brescia before being transferred to Turkish side Fenerbahce.