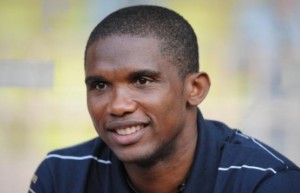 They are 10 to apply for the award for "Best communicator"on social networks in the context of Africa Top Sports Awards 2012. If their performance on the golf, tennis or floors are not well established, each one in his discipline tries so badly to be close to his fans via either social networks or through their website.
Samuel Eto'o
True ambassador of African football, Samuel Eto'o is hounded by fans worldwide. If his transfer to Russia in the Anzhi has initially frustrated fans, he has all agreed, pulling his goals as Barcelona or Milan hours. Not very active on social networks, he is on his website (samueletoo-officiel.com). A very well designed on a large page which is also dedicated to charitable works.
Luol Deng
The fact that the original Sudanese opted for the British team of asketball has certainly reduced the curiosity of African fans to follow him in his footsteps and gestures. However, with more than 90,000 fans on Facebook, Luol Deng has nothing inferior to other colleagues in the NBA (he plays in the Chicago Bulls). He takes this opportunity to acquaint his sports and especially charity he performed in Africa.
https://fr-fr.facebook.com/luoldeng
Marouane Chamakh
With nearly 500,000 fans on Facebook, the Moroccan can have consolation. Especially because he does not play much since he has joined Arsenal two years ago. However, his previous performances with Bordeaux in France and the Atlas Lions have finally confirmed him as one of the best African players. http://fr-fr.facebook.com/pages/Marouane-Chamakh/35361789032
Chad Le Clos
His performance at the Olympics of London 2012 revealed him to the public. Beating the American ogre, Michael Phelps, the young South African swimmer Chad le Clos became the man to beat in the pools of the world. He has nearly 66,392 fans on Facebook.
Frederic Kanoute
His commitment to Palestine is an asset in the communication of Frederic Kanoute. Admittedly, it does not always receive the assent expected, but the Malian keeps his convictions. After ten years in Spain with Sevilla, he is now in early retirement in China. Tens of thousands of fans on Facebook and dozens of visitors on his website (kanoute.com) allows him to remain in contact with his fans.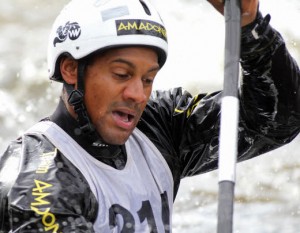 Hasheem Thabeet
The young Tanzanian basketballer already has over 40,000 fans on Facebook. Not bad for a hope of African sport. His performance in the NBA where he played with the Oklahoma Thunder already speaks for him.
https://fr-fr.facebook.com/HasheemThabeet
Benjamin Boukpeti
The only Olympic medalist in Togo is very popular in his homeland. Probably because of his performance at Beijing 2008 Olympic Games. Because for a long time, a lot of water has flowed under the bridge. However, his commitment to the sport based in Togo confers him a remarkable reputation on social networks. His  annual camp (Amadonsa) for young people between 7 and 12 years is a very popular initiative.
Emmanuel Adebayor
His relationship with his fans was often tumultuous. His  choice in club (Arsenal departure) as well as that in the national team (multiple early retirement). The Tottenham striker, despite his thousands of fans on Twitter, preferred to close his account after several threats from fans of his former club Arsenal.His website is not updated.  His communication services in Togo and Ghana provide work when his sports or decisions within the framework of his social activities. Field side, he has nothing to prove: African Footballer of 2008.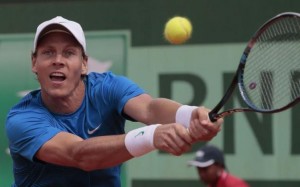 Kevin Anderson
He is one of the few African tennis players to appear on the same courts as the giants Rafael Nadal, Roger Federer. The South African is very discreet in life and on social networks. He  has a fan page on Facebook which has 1383 subscribers.
Didier Drogba
His Facebook page has over 460,000 subscribers and Twitter, the account @FondationDidierDrogba of his foundation allows him to stay in touch with his fans. His  performance is more to describe. 2012 alone, he alone won the Champions League for Chelsea. A comic book has just appeared in his name and his commitment to social works makes him a model on the continent.
So who do you think deserves the award for best communicant on social networks?
http://www.africatopsports.com/africatopsports-awards-2012/
Votez –
Et le meilleur communicant est…
Emmanuel Adebayor (25%, 8 Votes)
Samuel Eto'o (22%, 7 Votes)
Didier Drogba (22%, 7 Votes)
Frédéric Kanouté (19%, 6 Votes)
Marouane Chamakh (13%, 4 Votes)
Chad Le Clos (0%, 0 Votes)
Benjamin Boukpéti (0%, 0 Votes)
Luol Deng (0%, 0 Votes)
Kevin Anderson (0%, 0 Votes)
Hasheem Thabeet (0%, 0 Votes)