Ethiopia coach Sewnet Bishaw has dropped five of his players from his 31-man provisional squad that has pitched camp in Addis Ababa.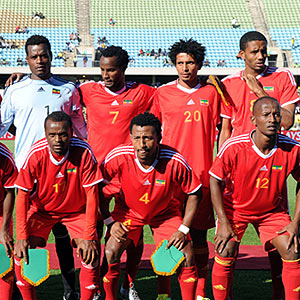 The team has been reduced to 26 and it has been revealed that three more players will be axed after they face Niger, Tunisia and Guinea in a series of friendly matches next month.
The list includes four local-based players and one foreign-based: Fitsum Mariam (St. George), Fitsum Teferi (Commercial Bank), Mulualem Mesfin (Arba Minch City), Medhane Tadesse (Defence Force), David Beshah (TSC Euskirchen, Germany).
The team which has not been involved in build up matches following their stunning comeback to overcome Sudan and book the ticket, will hope to sharpen their squad when they face their opposition with less than three weeks to Africa Cup of Nations that will be staged in South Africa.
The East African nation decided to cancel their friendly matches against Tanzania, who have not qualified for the tournament and Morocco because they sought to have better opposition.
The last time Ethiopia featured at Afcon was 31 years back and by them securing a historic berth, they have vowed to restore their supremacy.
The team is in group C alongside champions Zambia, Nigeria and Burkina Faso.