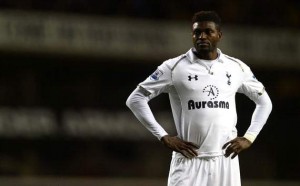 The 28-year-old was travelling to Angola for the 2010 edition of the competition when his team's coach came under gunfire, resulting in three deaths.
Adebayor is currently involved in a dispute with the national federation but his main concerns lie with whether authorities can guarantee security will not be compromised in January's competition.
Villas-Boas told Sky Sports: "It's very difficult for me to tell whether Adebayor will travel. At the moment, there is a dispute between him and the federation, the player has spoken about it already.
"He has also said that situation is not just about the dispute that they have – it is also about the fact that he doesn't feel comfort and safety in going to the African Nations Cup.
"I can't put myself in his position to tell if he is going or not going because I respect the player, I respect the competition and if he has to go, we just have to make sure we address the problem he has."
The 2013 Africa Cup of Nations begins on January 19 and will conclude on February 10.