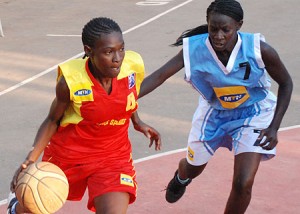 The 2012 basketball season ended with Kyambogo Warriors and KCCA Leopards walking away with the men's and ladies top honours respectively. Felix Eupal sums up the past 12 months.
Best game:
The most entertaining match of the year was a repeat of the 2011 finals between Dmark Power and Warriors in the regular season.
Warriors came all out with guns blazing and by the last quarter, the game seemed wound up with Warriors leading by 20 points.
That's when Power put up a performance of character and clawed their way back to snatch the enthralling game 71-68.
Worst game:
No game has looked like a practising session like Rez Life 64-113 defeat to Warriors; one team came ready to play basketball while the other turned up like the ostrich which stashes its head in sand at the first sight of danger.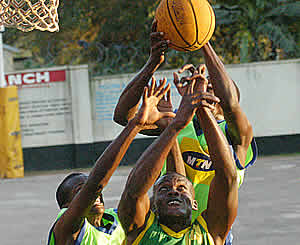 Best buy:
Teams were busy in the shopping for talent but none hit the jackpot like Miracle with Tanzanian point guard Muhamed Yusuf. The way he made converting three pointers so easy makes many coaches want him on their roster next year.
Worst buy:
Power is known for transforming players. They picked Michael Kojo from second division and turned him into championship material but with Derrick Katumba, they totally got it wrong. All he did was simply making up numbers.
Highs:
Airtel Uganda came on board as league sponsor, ending Fuba's seven-year marriage with MTN Uganda. Along with Castle Lite, Rwenzori Water and Kinetic Management Group, the sponsors have improved the game. Meanwhile, Fuba's decision to increase the number of topflight teams to 12 from the usual ten increased the level of competitiveness and it ensured that for the first time we had eight teams in the playoffs.
Lows:
Fuba's poor time management at the Lugogo arena forced the cancellation of the UCU Canons-Falcons game. It was despicable. On the court, the KIU Titans-Warriors first round encounter where Eric Malinga messed up his knee.
Not only did his team miss his signature paint wizardry but the entire basketball fraternity will lose some spark in his absence. And despite the influx of sponsors, the federation failed to hold a dinner for the first time since 2007.