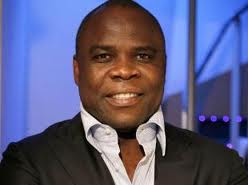 I wish to the entire community of Africa Top Sports.com a very good year in 2013. Happiness, health, prosperity!
Together we will live full of beautiful things. Firstly Afcon begins on January 19th in South Africa. Yes, it will still be a great celebration of African football and yes, I hope that Côte d'Ivoire will win! It must! It must be! This team is at the end of a great adventure! It should write a nice page of its history! I told my buddy Drogba. Didier is back with the team. It's going to be great!
On January 7, I will be handing the Ballon d'Or! I'm sure Messi will still have it! It's an alien! You will have the scoop of this beautiful evening on my blog!
And this year will be a bit special for me! We will celebrate the 20th anniversary of the victory of OM in Champions League. And yes, there will be much talk of my goal! Munich, 26 Mai, 1993 … My magic head, AC Milan to land … It will be a great party with lots of surprises. Again, I promise you we will share together.
In the meantime, I still think that the PSG will be difficult to take this year, even if I wholeheartedly love Marseille!
Happy New Year to you all!