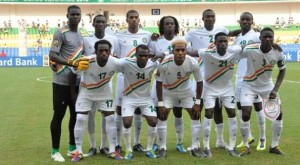 After recording a 1-0 win last weekend over Oman in a warm up derby, Togo confront Niger next Saturday in Niamey.
According to AFP, this information was made public yesterday by the Togo football Federation.
The friendly match is in preparation from both sides for the forthcoming 2013 Orange Africa cup of nations to be hosted by South Africa.
Prior to the continental show, the Togolese side will camp in Ghana from January 6 to the 12th.