Evian resu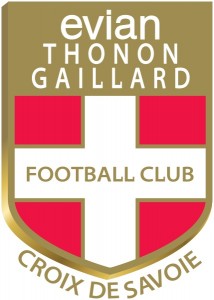 med without its five Africans who are to play Afcon. They were all absent in the training, this was not expected.
The club must release them on 5 January at the latest …
It about the Ghanaians Jonathan Mensah and Rabiu Mohammed.The Midfielder Mohammed was handed a permanent deal after impressing on loan two seasons ago in the second-tier league.He made 12 appearances under Casoni in the French Ligue 1.
And the Centre-back Mensah joined the club this summer from Italian outfit Udinese but made only one appearence for the side before being sidelined by a thigh injury.
The Tunisian Saber Khlifa, the Congolese Cedric Mongongu and the Burkinabe Djakaridja Koné are also included in the row.
They will be pulled ears!