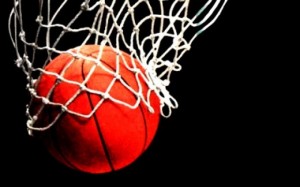 The Basketball Championship of Senegal knows mixed fortunes. Gaston Berger University (UGB) has been corrected in the fifth round.
The leading of the championship was defeated (71-57) by Saint Louis basketball club in the northern derby.
The defeat of Gaston Berger University ended the winning streak recorded by the club (four in total).
The other highlight of the fifth day of the championship is the absence of Ziguinchor female Basketball Club at the women side. The club has not made the move to confront the Asc Bopp. According to the APS, "The team of the south had already forfeited against that of the City of  Dakar during the 3rd day of the championship and risk disqualification in case of another package. '
Round 5 results
Boys
pool A
Uso-Mermoz: 55-47
Hbc-Bopp: 53-48
SLBC LSU: 71-57
pool B
Goree-SIBAC :71-53
Duke-Luga Bc: 66-54
Customs-Rail: 65-52
Girls
pool A
Bopp-ZBC package
Jaraaf-ASVD 46-50
Duc-Uso
pool B
Ugb-SIBAC: 49-30
Bc-Mbour Cayor: 44-52
Slbc-JA: 64-49