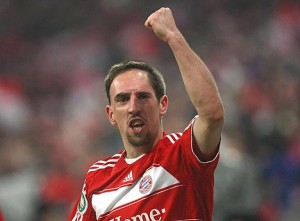 The French international, Franck Ribery has been voted the best player in the Bundesliga spot for phase go.
The former player of Marseille has collected 35.3% of the votes over 224 votes from his peers. Player of Bayern Munich beat two Dortmund players, Marco Reus (13.4%) and Mario Götze (11.2%).
For phase go of the Bundesliga, the 29-year-old scored 4 goals and 8 issued assists. He  is now one of the key pieces of his club.