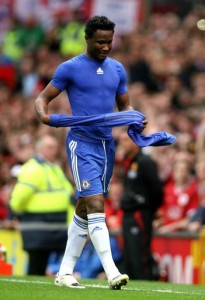 The Chelsea strong-man limped off the field during his side's match against Norwich City on December 29 after he suffered a knock to his knee.
However, the injury is not a serious one, says Mikel, who expects to play against Southampton in an FA Cup match scheduled for Saturday.
 "I am going to be at Nations Cup as there is nothing to worry about concerning the injury, it is over," he told MTNFootball. "I am okay and fit for action. I am already looking forward to play in the FA Cup game against Southampton.
 "I was advised by the doctor to rest it for the QPR game, otherwise I was ready to play."