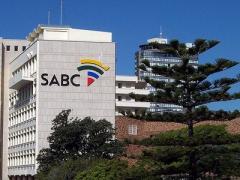 The Local Organising Committee (LOC) confirmed they have reached a R65million broadcasting deal with the SABC regarding the coverage of the 2013 Africa Cup of Nations.
Negotiations over broadcasting the South Africa 2013 extravaganza had begun in early December, but the vast number of parties involved in the deal saw a delay of over a month.
However, LOC CEO Mvuso Mbebe announced on Thursday that an agreement has finally been made.
He said: "This is a CAF [Confederation of African Football tournament, it must be remembered. All agreements were made in conjunction with Africa's controlling [soccer] body and this was the reason there were delays at times, as all the parties involved had to be consulted."
The SABC earned rave reviews for their coverage of the 2010 World Cup in the same country, and acting chief operations officer Hlaudi Motsoeneng is confident their handling of this year's African showpiece will be even better than before.
"We have proven ourselves time and again as capable to provide a top-class service for an international event of this stature," he said.
AFCON 2013 is scheduled to kick-off on January 19, with host nation Bafana Bafana taking on Cape Verde in the opener at the National Stadium in Johannesburg, while the February 10 final will be staged at the same venue.