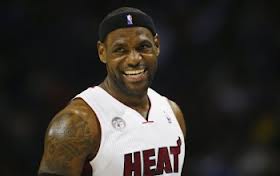 As he has done with Dwayne Wade, clutch23 is this time interested in years of pre-NBA of Lebron James with a heap of uncommon pictures.
The opportunity to find the King at the side of his school, at Akron.
He was probably one of the greatest high school player of all time …if not the best!!!
Already incredible at athletic level, it seems often to see a man among children.
Here is the video:
http://www.youtube.com/watch?v=nJ0MzIhrBz0