Zimbabwe's richest Premier Soccer League (PSL) side FC Platinum has appointed Zambian born mentor Tenant Chilumba as their new coach.
Chilumba will take over from Tendai Chikuni, who was acting as coach since the departure of Rahman Gumbo – who had joined the national team.
After some changes in the team management, the new committee – led by George Mawere – has decided to have the former Hwange Mine coach take control of the team.
"We have decided to go for Chilumba because we know he is experienced and knows the local game very well", said Mawere.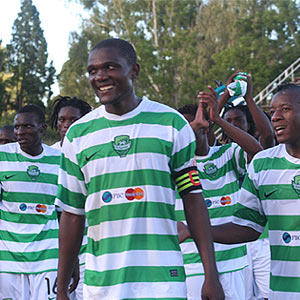 "He has coached in Zimbabwe before and he is the former Zambia under 20 coach, so we believe in him. Mr Tendai Chikuni will still be on the bench assisting Mr Chilumba and we know the two will take the team to greater heights," Mawere concluded.
FC Platinum finished last season in seventh place after winning 12, losing 11 and drawing seven of their 30 games – with 43 points at the end.
Read also http://en.africatopsports.com/2012/11/30/zimbabwe-zifa-make-final-asiagate-pronouncements/