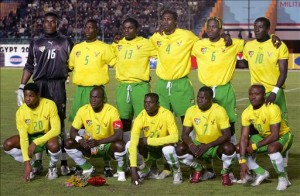 Ghana's group opponents at the 2013 Africa Cup of Nations, Niger defeated Togo 3-1 on Saturday in a friendly match played in Niamey as part of groundwork for the 2013 Africa Cup of Nations for both teams.
The Sparrow Hawks were without their captain Emmanuel Adebayor, who stepped down from the outfit following the non payment of match bonuses by the football federation.
Issoufou Boubacar opened the scoring for the home side 17 minutes from kickoff after a fierce pressure on the visitors, but centre back Mohamed Chikoto of Tunisian club AS Marsa gifted Togo an equalizer after scoring an own goal before the break.
Chikoto repaired his blunder after the hour mark by putting Niger on the lead once more at 2-1, while another own goal from Togo defender Vincent Bossou sealed a 3-1 victory for Gernot Rohr's men who will be playing their second Afcon finals in South Africa this month.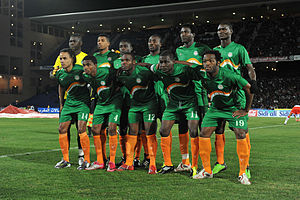 Niger has been pitted against Mali and DR Congo in Group B and will play their first game against the Eagles.
Togo will carry out preparations in neighbouring Ghana between January 6 and 12, and open against Ivory Coast on January 22 in Rustenburg.