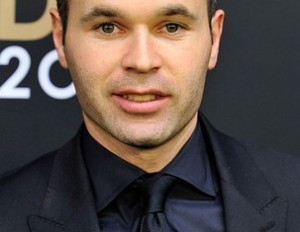 On Monday, 7TH January, 2013, in Zurich, the elite of soccer gathered to honor the achievements of the past year. There were selections for the best coaches, the best goal and other awards.
As we know, Lionel Messi has won, once again the ""Ballon d'OR". Argentine picked up the award in the fourth year roll. Maybe, this time he deserved it. In 2010, after World Cup, through performance of Iniesta, he desever some award though it was hard to explain how, in the year of a World Cup.
In addition to being a key part of Barcelona's success, Iniesta had been a star in Spain's conquest of the world in 2010 in South Africa. Therefore, he deserved the "Ballon d'OR". Indeed, the recognition of national team performances which got Vicente Del Bosque the "COACH OF THE YEAR" award this year should have won Iniesta the "Ballon d'OR" in one of the last three years. If coaching a national team can make one coach of the year, then one ought performance for the national team to be central to winning the "Ballon d'OR".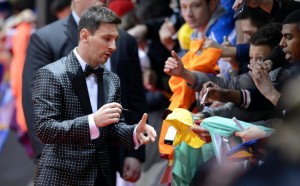 To return to this year's awards though, the most surprising event was the unveiling of the world's best eleven. They were Iker Cassilas, Sergio Ramos, Gerard Pique, Daniel Alves, Marcello, Xabi Alonso, Xavi, Andres Iniesta, Messi, Ronaldo and Falcao. All eleven play in the Spanish League—La Liga. How can only one league have the top players in all positions? Even though La Liga is probably the best league that is a bit much.
The selections were made among the 50 thousand professional players. The selection is a good argument for leaving selection in the hands of coaches instead of players. While the idea of players picking their peers sounds like a good idea, maybe they are too busy playing to watch /or follow other players. They obviously did not notice quite a few things.
Read also:
http://en.africatopsports.com/2012/11/27/2012-caf-awards-nominees-for-other-categories-announced