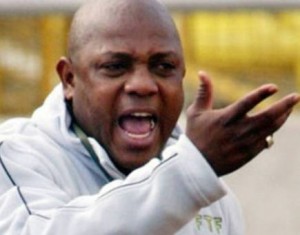 The cutting down of players by Coach Stephen Keshi began on Sunday night when four players out of the 31 in camp were dropped from the team. Four more players are to return to their bases from Faro.
The four dropped players include injured Rizespur of Turkey striker, Uchenna Kalu, Rabiu Ibrahim, who recently moved from Celtic in the Scottish Premier League to Kilmanock, Enyimba's Henry Uche and Papa Idris of Kano Pillars. The four players left camp on Monday morning.
Super Eagles fourth goalkeeper at the Faro, Portugal camp Daniel Akpeyi and three other players will not know their fate until after the friendly against Cape Verde on Wednesday even though they are to be cut on Tuesday. A camp source in Portugal told The PUNCH that only three other players are left to be known on the list of players to be dropped.
He said, "The fourth goalkeeper (Akpeyi) will drop but the other three persons would be finalised after Tuesday training because Keshi is being very careful just in case there is any case of injury at the last minute. But I am sure that the players are not to be told until after Wednesday's game. That's a decision everyone in camp has been asked to conform with."
The team Media Officer Ben Alaiya who spoke on behalf of Keshi defended Ibrahim's initial call up which was roundly criticised. He said the player's late arrival and inactivity with former Scottish club Celtic may have worked against the former U-17 and U-20 star.
He said, "Rabiu was outstanding and was a true replica of 'Jay Jay' Okocha if you see him at training. The look, the style of play, but there are lot of better players in the midfield, so he has to go," he told MTNfootball.com in a separate interview.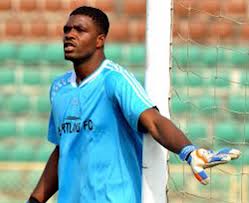 Meanwhile, Ethiopia served notice of their potential at the African Nations Cup finals to Nigeria and other teams by holding Tunisia to 1-1 draw in a friendly in Doha on Monday.
The Ethiopians came from behind to equalise in the 64th minute through Saladin Seid after Tunisia had taken a fourth-minute lead from a penalty converted by their Swiss-based attacking midfielder Oussama Darragi.
The draw in a warm-up international in Qatar, where Tunisia are preparing, came after success for Ethiopia last week at home against Niger, another of the sides who will be competing in this month's continental championship in South Africa.
However Ethiopia would be playing at the Nations Cup for the first time in 30 years and remains a fear to other teams unknown to them the teams preparations.
Read also http://en.africatopsports.com/2013/01/08/afcon-2013-4-players-withdrawn-from-the-group-of-keshi/