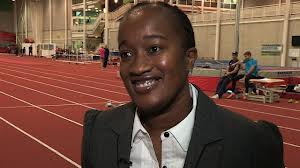 Paula Dunn was an integral part of the Paralympic coaching team who dramatically turned around the performance of GB athletes since the 2008 Paralympic Games, with the team finishing second in the medal table in the 2011 World Championships and third at the London Paralympic Games this summer.
As a former 100 m European bronze and Commonwealth silver medalist, Dunn is no stranger to the pressures of being a leading international athlete and her extensive experience in both competing and coaching on the world stage are a unique and valuable asset to the Paralympic team.
Paula Dunn, who takes up the post with immediate effect said:
"London 2012 had an amazing impact on Paralympic sport in this country and we have a real opportunity to build on that over the next four years. I believe that there is more talent out there and I am looking forward to unearthing that talent and building on the success of 2012.
"Working closely with Peter over the past four years has been superb, but I am looking forward to taking the reins and continuing what is in effect a long term plan to see further medal success in Rio in 2016.
"As a former European and Commonwealth Games medalist, I know the commitment, passion and sheer determination it takes to achieve the very best. I have used this experience to develop some of the best Paralympic athletes in the world and I can't wait to take the team to the next level."