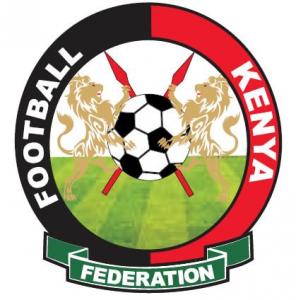 Irked by the poor showing Harambee Stars in the African Nations Championships qualifiers, Football Kenya Federation is now planning for a national stakeholders forum to discuss the future of the national team.
According to FKF chairman Sam Nyamweya, the government, corporate organisations and the Kenyan Premier League must now be involved in the long term development and success of the national team.
"We cannot do it alone. It is an expensive affair and we have to work hand in hand with partners," said Nyamweya in a statement in which he also announced that the federation will soon officially appoint a head coach to replace Henri Michel who walked out on the national team last month after only two months.
"We are of course disappointed by the team's performance. We will ring in changes. FKF will soon get a professional coach to head the national team technical bench. We will retain James Nandwa as the assistant because that was his initial role and we are happy with his achievements."
Kenya was at the weekend bundled out of the Chan qualifiers on a 1-0 aggregate by tiny Burundi after the teams played to a barren draw in Nairobi in their return match.
"We share the sad feeling with Kenyans because as a federation we committed all our efforts to ensure the team performed to expectations, but unfortunately we all left the stadium disappointed," Nyamweya said.
"However, this is not the time to lay blame on the players, the technical bench or anybody else; this is the time to critically look at the reasons why we failed and come up with long term solutions that will see Kenya become a superpower in African soccer."
"From the game, it was evident one of the weakest departments was the striking. Our country lacks quality strikers right from the club level. We are planning a consultative meeting with the KPL and Division one coaches to see how we can strengthen this department so that we can build strikers for the national teams."
He added: "To sort the problem we have in our football, we have to come up with long term solutions and towards that end I have talked with the ministry of sports and the Prime Minister and in the next fortnight, we will organize a crucial meeting with stakeholders."