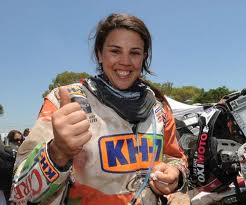 One is a past master of the bike circuit with many World titles in endurance and motocross, the other a National champion in her native Chile.
The former finished in the top 40 of the 'Dakar' bike category on her first attempt, the latter was racing around after her papers amongst the stands at administrative scrutinizing.
The former is Eulalia Sanz, nicknamed Laia, and her main preoccupation is a foot injury which has been a setback to her preparations, she explained: "2012 was my best season in terms of results but the worst in terms of enjoying riding."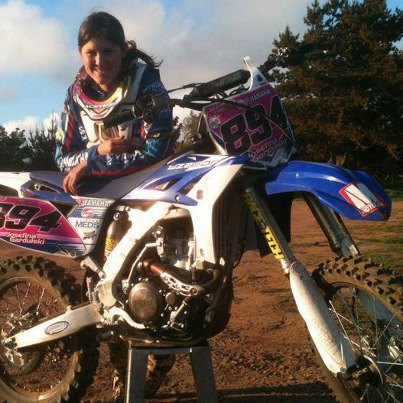 As for Chilean Josefina Gardulski, nicknamed Kuki, she's been living the dream for the previous last two days of the newcomer getting a first taste of the event.
She said: "It's very impressive. I had a last-minute problem with a sponsor who hasn't confirmed participation. I also lost some papers just after crossing the border.
"Mind you, I'm here now and I can't wait to start riding."
Naturally she knows who Laia is but it cannot be said that the opposite is true: "No, I've never met her, but I'm all for more competition between women riders.
"We'll each ride our own race and we'll see who comes out on top," said the Catalan.
In the bikes category, a brand-new, wheel-to-wheel struggle is on the cards but will it be Kuki or Laia smiling in Santiago?