The 30-year-old has a good recent track record at Melbourne Park, reaching the 2010 semi-finals, losing the 2011 final to Kim Clijsters and then crashing out to the Belgian in the fourth round last year having given up four match points.
At times, she can be an all-conquering superwoman pounding her opponents into submission with her raking groundstrokes. Just as easily, Li can suddenly fall apart and, apparently unable to string two serves together, plummet to defeat.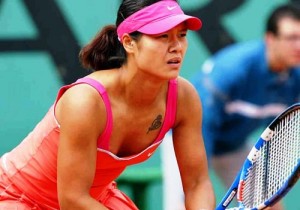 "I was a little bit nervous at the beginning of the match. If you play the young player, you never know what might happen, what they might do on the court," she said after tackling the big-serving teenager for the first time.
"It's very good I could have (a tough) match before Australian Open to see how strong I am on the court though." Li stood down her coach and husband Jiang Shan after last season and has been working with Justine Henin's former mentor Carlos Rodriguez.
"He gave me a lot of tough times when I was training with him," Li said.
"First three days, my husband didn't come with me. After three days, I was calling him saying, 'Please come with me'. I was thinking about retiring after three days, because he's really, really tough."
Critics of the world number six, and there have been many in China over the years, would point to last year's defeat as an example of the mental fragility that has dogged Li throughout her career.
Read also :
http://en.africatopsports.com/2013/01/09/tennis-li-picks-up-shenzhen-title