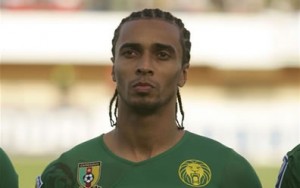 Jean-Paul Akono, the Cameroonian coach is confident. While actively preparing for the 2014 World Cup qualifiers, he hopes to bring back to the selection, Benoît Assou-Ekotto who plays for Tottenham.
He just assigned today: "I met Assou-Ekotto, and I think we have a good chance to reinstate the national team".
He also confided during a press conference that David Ngog will also take part in Afcon. "Except turnaround of last minutes, David Ngog will be there. If he is not there during the match of 6 February, he will be there against Togo. I am very optimistic".