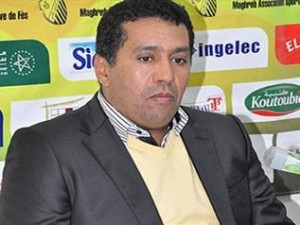 Morocco does not want to leave the next African Cup of Nations through the back door.
The national coach, Rashid Taoussi asked his players to do "better than previous years."
This task will not be easy for Atlas Lions who move with a young and inexperienced national team.
"The list was chosen in a rational way, depending upon the shape of the player and the game design we want (…). Players, who have never participated in a Cup, are players who can explode and want to demonstrate to the public, everyone, that if they are there, it is because they deserve it. These are the words I will use to motivate them, "said Taoussi in an interview to APS.
Morocco has the chance to be in a group "less dangerous" (South Africa, Angola and Cape Verde) and Taoussi rejoices: "I am optimistic. But we must at the same time keep our feet on the ground, it is very important. Be realistic. It is true that there are many problems now in South Africa, but the extra-sporting issues, it does not interest us. We must stay focused. "