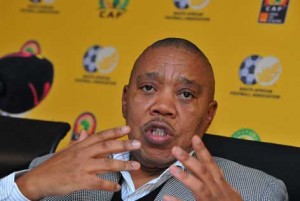 The Africa Cup of Nations Local Organizing Committee has confirmed that more than 340,000 tickets have been sold for the tournament.
Reporters were told by the Local Organizing Committee CEO Mvuzo Mbebe that, 55, 000 of the projected 90, 000 tickets had already been sold for the opening game between South Africa and the Cape Verde Islands at Johannesburg's National Stadium (FNB Stadium) next Saturday.
 "It is the Bafana games which have easily attracted the most ticket sales, with the support for the host team further emphasized by the near-capacity crowd which watched the 1-0 warm-up defeat against Norway at the Cape Town Stadium earlier in the week," he said.
The Local Organizing Committee has faced significant challenges since the decision was made to host the tournament in South Africa, after it was originally to be staged in Libya said by Mbebe the CEO. He also said everything has been done possible to ensure the success of the tournament.
Despite difficulties, this includes the delayed agreement to stage the opening and closing games at the National Stadium, and South Africa taking over as the host from Libya at the last moment. "The major challenge has been the shortage of a cash flow, which has hampered operations and impacted on marketing and mobilization of the public to buy tickets".
"However, I am happy to say considerable progress has been made in the opening days of 2013 and I believe the momentum will continue to increase dramatically before the opening game".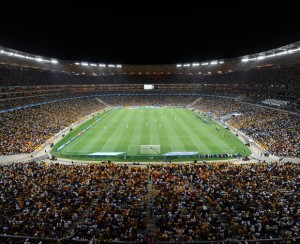 The Local Organizing Committee has admitted to show concern about the slow rate of ticket sales in Port Elizabeth and Rustenburg.
Mbebe CEO of the Local Organizing Committee says that both the local and international media members had been accredited and they are over 700.
Local Organizing Committee chairperson Mwelo Nonkonyane shows his concern about match-fixing and the SA Football Association's (SAFA) alleged role in this, will not adversely affect the tournament.
"An agreement has been reached in dealing with these matters."
It was Nonkonyane who had earlier announced the suspension of five top SAFA officials, including President Kirsten Nematandani and acting CEO Dennis Mumble, who had been mentioned in a FIFA report on match-fixing.
Read also:
http://en.africatopsports.com/2012/12/31/afcon-2013-discount-tickets-on-offer/