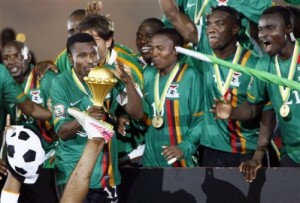 The Chipolopolo, Chapions of the 2012 Afcon have sought to get enough security for their team kthis time around when going for the African Tournament (Afcon) which comes up on the 19th January, 2013.
The Football Association of Zambia's president Kalusha Bwalya said apart from security to be provided by the Afcon Local Organising Committee (LOC), Zambia Police Service officers would also be with the African champions at their Nelspruit base.
Kalusha said in an interview in Ndola on Friday that attaching police officers had nothing to do with the team's discipline but just to ensure maximum security for the Chipolopolo.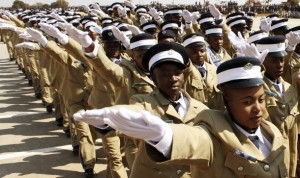 "We will have our own security apart from LOC security. Two police officers will be with the team," he said.
However, it is thought that Police Officers are added to the Chipolopolo's because Zambia is the eye of the world now that they are the holders of the African trophy.
Read also:
http://en.africatopsports.com/2013/01/03/afcon-2013-zambia-getting-ready-for-the-game/