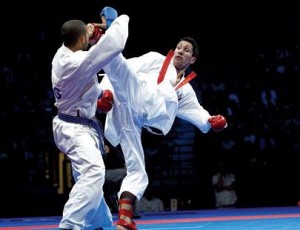 The outgoing president of the Algerian Federation of Karate-do (FAK) Abubakr Mekhfi this Monday formalized his candidacy to succeed himself.
"I officially announce my candidacy for a new Olympic cycle 2013-2016 for the presidency of the federation. This application is a continuation of the work already established to achieve new goals, "said Mekhfi.
He took the opportunity to take stock of his first term: "We achieved our short-term goals, our efforts have borne fruit, and the national team has a group of young athletes who can achieve results at the Olympics of 2020."

The admission of karate-do in the Olympic Games will be the agenda of the next meeting of the International Olympic Committee (IOC).