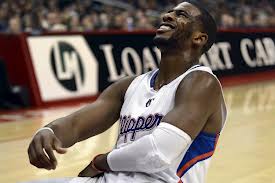 Absent face to Grizzlies, Chris Paul would not tread the court of Toyota Center tonight to dare the Rockets.
The leader of Clippers is injured at his right knee and his knee inflated after the match face to Magic.
Electrodes connected, CP3 assisted to the training of Monday without participate.
At the staff side, we do not worry, but we prefer not to take any risk. As Eric Bledsoe following by Jamal Crawford can perfectly ensure the interim.