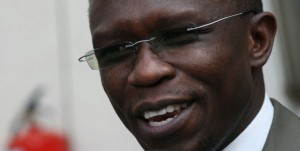 12 months more for Sports federations to seek fresh registration after the President assents to the Sports Bill, which Parliament passed on Wednesday.
Ababu Namwamba Sports Minister, praised the Bill that was pending legislation for the past 10 years and seeks to re-organize sports management.
The minister said, "All sports federations in the country must seek fresh registration under the newly established Sports Registrar from the guidelines stipulated in the bills second schedule," he noted.
The Bill will harness sports for development, encourage and promote sports and recreation; provide for the establishment of sports institutions, facilities, administration and management of sports in the country.
"A new dawn is here with us, a renaissance in the sporting fraternity. The era when people would use federations as personal fiefdoms to enrich themselves from other people's sweat impervious to the need of sports personalities is long gone," he warned.
The registrar will be charged with registration and oversight of all sports federations.
Read also:
http://en.africatopsports.com/2013/01/03/kenya-fkf-appoints-new-ceo/