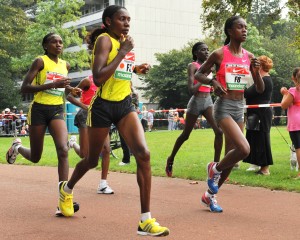 Association chiefs greet Parliament's approval of bill with excitement but caution on appointees to manage it.
Sports management and development in the country is expected to be revolutionized by the  President Kibaki to sign into law Sports Bill that will passed by Parliament on Wednesday.
National teams will be fund adequately in near future by government for preparations and participations in international assignments. Funding will come directly from the central government and also through a National Sports Fund that will be established through the bill.
Teams are failing to make it into international competitions due to lack of funds during the past years according to the bill. These are some the things that will take place in the bill to streamline the management of the sports in the country to ensure discipline and for the teams to identify how sports is to run, nurture and to develop talent.
The government authorities, says that Kenya Sports will be the first country to be established under the new bill law and will part of some other tasks of facilitate the preparation and participation of Kenya teams in various international events and the hosting of similar events in the country.
Sports Kenya will promote, co-ordinate and implement sports programs at all level for Kenyans in liaison with relevant sports organization.
Sports Kenya will also manage all government sports facilities, develop and maintain sports facilities and also identify and develop fledgling talent wherever it may be in the country.
KSF chairman Ben Ekumbo said Sports Kenya should have people of integrity and knowledge in sports managing it.
"We need people who know the rigours of running sports and what is involved to be in the Sports Kenya," he said.
Read also:
http://en.africatopsports.com/2013/01/05/football-kenya-and-korea-football-associations-agree-to-partner