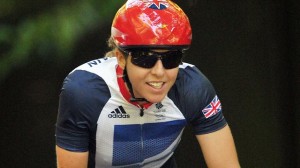 Nicole Cooke the former world and Olympic champion has announced her retirement from road cycling and used the opportunity to attack drug cheats in sports. She was the first cyclist woman to win both the Olympic and world title in the same year when she rode to victory in Beijing and Varese in 2008.
"I am now 29 so that's 17 years of my life I have enjoyed and now I am bringing a close. I won every race and more than I dreamt I could win," she said this yesterday.
"You cannot believe how happy I am being able to stand here with my dreams fulfilled."
The British champion describes her anger at the drug cheats 10 times in the sport of cycling. Talking about disgraced seven times Tour de France winner Lance Armstrong she said,
"When Lance Armstrong 'cries' on Oprah later this and she passes him the tissue, spare a thought for all those genuine people who walked away with no rewards – just shattered dreams," she addad. "Each one of them is worth a thousand Lances."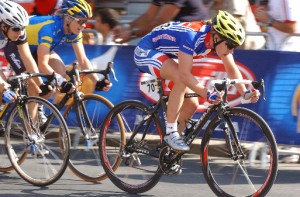 About her own personal experience with drug cheats, Cooke referred to Genevieve Jeanson, a Canadian rider who was her rival from the age of 16. Jeanson, like Armstrong denied doping for many years, but finally came clean in 2007. She also spoke about the pressure she has in many other clean riders and felt to take drugs to improve their performances.
"I have had days where temptation to start on the slippery slope was in front of me. In my first women's Tour de France, when I was 19, as the race went on my strength left me."
"I was invited into a team camper and asked what 'medicine' I would like to take to help me and was reminded that the team had certain expectations of me during the race and I was not living up to them with my performance over the last couple of stages."
"I said I would do my best until I had to drop out of the race, but I was not taking anything."
Read also:
 http://en.africatopsports.com/2013/01/05/cycling-lance-armstrong-may-admit-he-used-banned-drugs