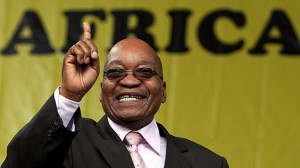 Africa Cup of Nations that starts on Saturday, most of the presidents haven't stood to back their national teams to represent their country very well at much anticipated. President of the South Africans Jacob Zuma the hosting country has fully backed his team ahead of their opener with the Algeria at the National Stadium in Johannesburg.
 "There are too many critics. I was telling the team, those others who are critics who have never touched the football," Zuma said while visiting the Bafana Bafana camp in Orlando Stadium, Soweto. "They don't know how it feels to be inside here."
Fikile Mbalula sports minister, players has to relax before their matches said Zuma. He added that the whole of South Africa is behind the team. The Bafana Bafana players greeted him with a rendition of his trademark song when Zuma went to the field to pose with the team, "Awulethu Umshini Wami" [bring me my machine-gun].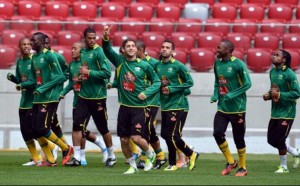 President Zuma wore his own personal team jersey.
South Africans won their last tournament in1996 when they beat Tunisia 2-0 in the final and since then they were the hosts, pressure is on the boys to deliver again in front of the home fans under Coach Gordon Igesund.
Read also:
http://en.africatopsports.com/2013/01/16/afcon-2013-tickets-selling-steadily