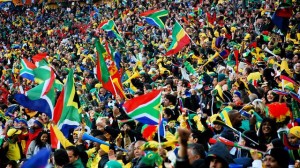 South Africa 0-0 Cape Verde a draw against Cape Verde – "the new comers"in the opening game of the 2013 Afcon on Saturday 19th January, 2013 South African coach Gordon Igesund admits he was disappointed with his side and his players' performances.
"I am very disappointed with the first half – a lot of the players didn't come to the party," said the South African coach before blaming the lack of creativity as the reason for no goals being scored.
"The first half, for me, was a waste of 45 minutes. The second half was better, we got our foot on the ball and passed it a lot better, but it was still not very good.
"The midfield was lacking and we never created enough opportunities in front of goal."
However it was so obvious that the Bafana Bafana boys were nervous at the Cape Verdeans – the new comers.
South Africa will next play Angola in Group B on Wednesday, January 23rd, at the Moses Mabhida Stadium in Durban at South Africa but it's not yet known who makes the first goal for the Afcon 2013.
Tomorrow is the next match from Group B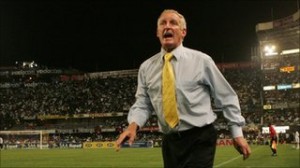 Sunday – 20 January, 2013: Ghana vs. DR Congo (17:00); Mali vs. Niger (20:00) – Port Elizabeth
Read also:
http://en.africatopsports.com/2013/01/19/afcon-2013-south-african-opener-referee-named-ghana-dr-congo/