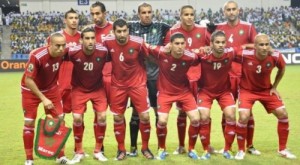 It was a tough match with both sides (Cape Verde and South Africa) but Coach Gordon Igesund is bound to be the subject of media criticism tomorrow after Bafana Bafana of South Africa's performance which lacked cohesion and creativity. Credit is due to Cape Verde though who looked dangerous on the attack with Fernando Varela and Fernando Neves rocks in the heart of defence.
The other match in Group A between Angola and Morocco is set to get underway in just under an hour as we wait for the first goal in this year's competition.
Morocco
Morocco is looking forward to a team of quality players and not players of quality. The team has undergone a makeover, with the doing away of Coach Eric Gerets and hiring coach Rachid Taoussi along with a new team of talent which appears so far to play more cohesive game of football. Despite having a new coach with a new strategy, and a different team which includes many new players, it is still hard to know what to expect until Morocco starts playing later
Nickname: Atlas Lions
Appearances:14
1972, 1976, 1978, 1980, 1986, 1988, 1992, 1998, 2000, 2002, 2004, 2006, 2008, 2012
Champions: 1976
Runners-up: 2004
Their path to qualification: 
Beat Mozambique in the final qualifying round (0-2, 4-0)
Key Players: Houssine Kharja, Mbark Boussoufa, Youness Belhanda, Mehdi Benatia
Head Coach: Rachid Taoussi
today (against Angola).
Angola
Angola hoping to make their presence count in today's match.
Angola became a member of the Confederation of African Football only in 1980, five years after its independence in 1975.Thus they have been playing catch-up as compared to the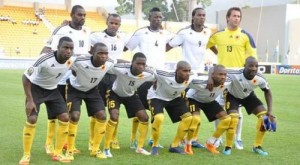 continent's top guns.For their seventh participation at the Africa Cup of Nations, their fourth in a row, the Palancas Negras will be hoping to get to a better level than before in the competition.They even have the potential of challenging for the title in neighbouring South Africa.Whether in Johannesburg or in Durban, they will be hoping to get a fair share of the bite.
Nickname: Palancas Negras
Appearances: 7
1996, 1998, 2006, 2008, 2010, 2012, 2013
Their path to qualification:
Beat Zimbabwe (2-0,1-3), to progress to the away goals rule.
Key Players: Manucho, Djalma, Mateus, Lama, Miguel
Head Coach: Gustavo Ferrin (URU)
We look forward to the first goal of the 2013 Africa Cup of Nations.
Read also:
http://en.africatopsports.com/2013/01/19/afcon-2013-insight-of-the-match-of-the-day-cape-verde-vs-south-africa/