Niger takes on Mali and so that means there is another great match to watch out for this evening at Port Elizabeth, for all your African Cup of Nations news and coverage, including tonight's action from the Nelson Mandela Bay Stadium stay tunned to Africa Top Sports.
Here are some players you really need to watch out for as Niger takes on Mali at Port Elizabeth in South Africa this evening
Moussa Maazou – Moussa Maazou is known for his spontaneity in front of goal and can be unpredictable by his markers. He can play on both flanks and can drag a defender off a safe zone before laying for his team mate inside the box.

 Cheick Diabate – Cheick Diabate, who plays for Bordeaux in France, has a reputation of me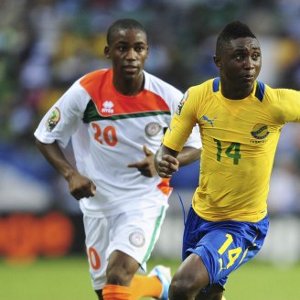 nacing any defence in the air, thanks to his 6ft4 and on the ground, due to his pace and ability to protect the ball even while lunging. He can strike from distance and can penetrate through tight angles.
Seydou Keita – Seydou Keita comes with his rich experience and has been able to impose a fluid ball distribution in the Eagles midfield while making sure they check the incursions of opposing attackers into their rearguard. He can deliver long passes as well and on time to set up his forwards.
Amadou Moutari -Amadou Moutari, who joined the Mena fold in 2012, is still a home based player but very talented and at age 19, he is already a midfielder his coach can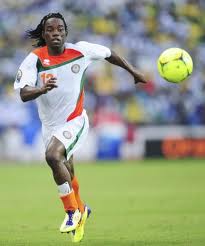 count on following his ability to read the game, deliver clever passes and play deep.
Mohammed Chicoto – Adama Tamboura is a mobile defender, who easily falls back to position and can mark out more than one player. He can also play in the middle of the park to provide cushion for the defence.

Adama Tamboura– Amadou Moutari, who plays as centre back for Tunisian side Marsa, has proved he can man the defence. He's good at deflecting air balls from corner kicks and has enough stamina to fight for 90 minutes, while also making sure his co-defenders are doing their job from the flanks.
Which one of the westerners would out-wit another let's stay glued to Africa Top Sports and find out.
Read also:
http://en.africatopsports.com/2013/01/20/afcon-2013-the-west-affair-insight-of-2nd-match-of-the-day-mali-v-niger/