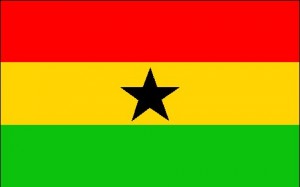 When two former champions meet, it is bound to be a confrontation of titanic proportions. That is exactly the situation as four-time champions, Ghana and two-time champions DR Congo meet on Sunday at Mandela Bay Stadium, Port Elizabeth in the 2013 Africa Cup of Nations. It is predicted that there will be fireworks and entertaining football from two countries whose players are known for sublime skills.
A player striker in the DR Congo camp overshadows the chances of the Leopards pulling off a shock result. Players refused to train on both Thursday and Friday as arguments over bonus payments took centre-stage and led to the cancellation of practice.
Coach Claude Le Roy's frustration boiled over into a resignation later, although it is likely he will still be in charge after being talked off the ledge.
Ghana will be up facing their former coach, who has traversed the continent from Cameroon to Senegal, DR Congo and Ghana and now back to DR Congo.
Le Roy left Ghana after the 2008 Africa Cup of Nations after leading the country to its best FIFA ranking of 14th position. The Frenchman is making his seventh appearance at the tournament, making him perhaps the most 'tournament-experienced' manager at South Africa 2013.
Congo have had a tatty preparation, both in South Africa this week and previously in Oman, when half the team missed the start of their training camp and players arrived in dribs and drabs, with visa and other administrative problems bogging down their training camp.
Le Roy had planned intensive work in the build-up to the tournament in South Africa, saying he did not attach much value to warm-up matches but rather wanted work on the practice field.
But that has all taken a back seat as the time-honoured tradition of fighting over money before the tournament re-emerged.
So Ghana – already expected to be the dominant team after two impressive performances in warm-up matches in the Middle East – will start the game in an even more fancied position. The Black Stars scored seven goals in two games against two strong sides – beating Egypt 3-0 and then coming from two goals down to beast Tunisia 4-2.
Although there are many changes to the side and several senior elements – like Sulley Muntari, John Mensah and the Ayew brothers not available, Ghana keep up a consistent conveyor belt of talented players.
Asamoah Gyan captains the team now and will be keen to expunge the horror of the 2010 World Cup, when his missed penalty in the quarter-final against Uruguay cost the Ghanaians the honour of becoming the first African country to reach World Cup semi-finals.
He has already told reporters – perhaps tongue in cheek – he does not intend taking any penalties at the Nations Cup.
Ghana is among the pre-tournament favourites for South Africa but come in with the burden of seeking to end a run of more than three decades without trophy success. The Black Stars are making their 19th appearance in the Africa Cup of Nations, but are still searching for their first major trophy in more than 30 years. They last won the Nations Cup in Libya in 1982, and have been in two finals since – the last in Angola just two years ago.
Ghana elected to go with a local coach – Kwesi Appiah – for this tournament after relying on Serbian inspiration for most of the last decade.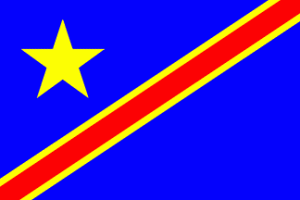 Venue: Nelson Mandela Bay Stadium, Port Elizabeth
Date: Sunday 20 January
Kick-off: 15:00 GMT/10:00 EST/7:00 PST/16:00CET
Referee: Daniel Bennett (South African) and
Coverage: ESPN | Eurosport | ITV
Ghana vs. Congo History (goal.com) — The Black Stars has a very good head-to-head record against the Leopards, having recorded eight wins in the 14 times both countries have locked horns. The Simbas have also won four with the remaining two ending in a draw.
Meetings between both countries have been far and few in terms of the Africa Cup of Nations, with the last encounter in February 1998 in Burkina Faso, where the likes of Tondelua aided the Congolese to pip the Ghanaians by a goal to nil, effectively ending their hopes of progressing from the group stage.
The two last met in a 2006 World Cup qualifier where both games ended in draws; Le Roy knows the Ghana team too well having handled them to third position in the 2008 Afcon.
… Ghana begins quest for fifth title
… Seek to end a 31-year trophy drought