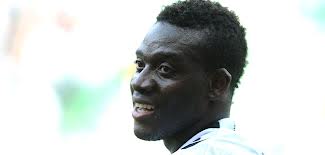 Now the game has come to an end.
A good performance of the team of Burkina. Alain Traore has revealed himself as the savior of the team by  scoring the goal of equalization in the 90th minute.
All was still possible since this is the whistle of the referee  that will end this meeting intense heat. Decisive scorer Alain Traoré,  we do not forget the good work done by  Sanou and Jonathan Pitroipa that was the decisive passer that slept out on the good performance of Alain Traoré.
Nigeria, which still lacks rigor can bite the fingers. This is truly amazing.
Who can believe that this goal Alain Traore scored just before the final whistle could change the course of things…
They just stood up and they succeeded to reduce the score to equality.