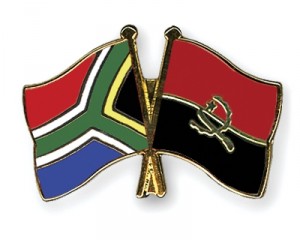 Held in check by Cape Verde in its opening match, South Africa, at home, need points against Angola hope to win the quarter-finals of the CAN.
From the start of the match, Bafana Bafana are trying to settle in the opposing camp. Palancas Negras but only came resigned victim. Gustavo Ferrin players also appear more toned in the very beginning of the game. Towards the fifth minute, Mateus, the arrow Angola wins a first shot at the entrance to the area, but the ball line to the left of the cage Khune.
Both teams appear to be more entrepreneurial than in their first match. Gordon Igesund players attacking in numbers and put pressure on their opponents. South Africa completely dominates the subject in the first 20 minutes, but lack of clarity and precision in the execution of the last act. Collectively, they are right in the middle and retrieve a lot of balls. The Bafana-Bafana efforts have paid off in the 30th minute. A pretty teed service, Bafana Bafana defender Sangweni executes a volley perfect cross Lama leaves speechless.
Palancas Negras in turn tried to replicate but they lack offensive solutions. Manucho, the star of Palancas evolving at Real Valladolid, was deprived of balloons. He missed the Angolans quality in transmissions to endanger the South African block.