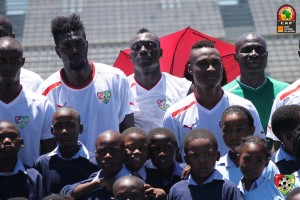 As Ivorians before their first game, the Hawks were with school children surrounding Moruleng Stadium during the training session on Thursday.
Students from the "Primary school boys of Mureleng (South Africa) and Ofentse Primary School" visited the Hawks.
The opportunities for the children to take pictures with Emmanuel Adebayor Sheyi and his partners.
The Togolese star interacted with children who have at heart to become footballers.