After the first leg of group play has come to a close, we have a better idea of which teams are looking good and which squads need to start tweaking things at the Africa Cup of Nations.
And even more importantly, we know about a few key players who need to pick up their play, and pick it up in a hurry.
From one of the most famous strikers in the world to the unquestioned key to his country's success, these three players are carrying a lot of hopes and dreams on their backs. In the first leg of play, they didn't inspire much confidence.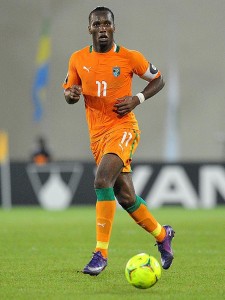 Didier Drogba, Ivory Coast
If you happen to see Didier Drogba wandering around South Africa, could you remind him he was supposed to play in a soccer match on Tuesday? Sure, he showed up, but he looked like a man who was far, far away from the pitch he was jogging on.
Drogba was invisible in Ivory Coast's 2-1 win over Togo, and were it not for a Gervinho goal in the 88th minute, the favored Elephants might have shockingly ended the match in a draw.
I know Drogba has lost a step and isn't going to simply dominate play any longer. Still, there isn't a more decorated player in this tournament, and if Drogba isn't a factor Ivory Coast will fall short of its aspirations to win the AFCON.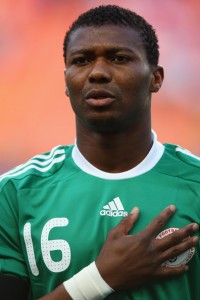 Ikechukwu Uche, Nigeria
Uche came on as a substitute in Monday's 1-1 draw with Burkina Faso, and he blew two very good opportunities. Piers Edwards of BBC Sport outlined two major chances botched by Uche:
Uche was the most guilty party, controlling a low cross from the lively Ahmed Musa with a fine first touch only to blaze wide midway through the second half.
The substitute again showed a lack of composure nine minutes from time as he collected a 'John Obi' Mikel pass before cutting onto his right foot and slashing wildly off target once again.
Nigeria has so much talent, but the team always seems to play below its own potential. The fact that Uche and Victor Moses didn't so much as start this game should give you an idea of the players Nigeria has at its disposal.
And it's not as though all of the team's big-name talents disappointed, as Mikel was the man of the match in the Nigerian midfield. But if Nigeria are to win this tournament, they'll need Uche to find the scoring touch.
Certainly, the team's best goal scorer will need to do better than the two botched chances he contributed on Monday.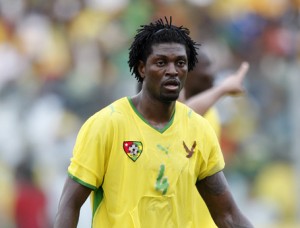 Emmanuel Adebayor, Togo
You could argue that no player in this tournament is more important to his team than Adebayor is for Togo. Seriously, unless you are from the country or an aficionado of African soccer, name me another player on Togo's team.
Adebayor let his team down against Ivory Coast, missing an early chance after he dribbled past the keeper but lost possession before he could slot the ball into the back of the net. Togo has some talent, yes, but this is a team that can't afford to blow chances like that.
And more importantly, this is a team that will quickly be sent packing from this tournament if Adebayor doesn't pick up his game.