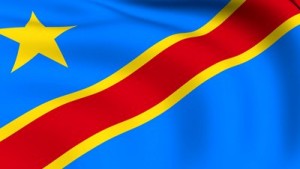 Both countries are yet to cross paths in any level of football and this Group B clash promises hard work as each team is aiming at getting ahead of one another to the knockout stage.
However, DR Congo will attempt to make their first win for this year's Afcon (AFCON 2013) when they face each other at the Nelson Mandela Bay Sports Stadium in Port Elizabeth today.
Niger's heaviest defeat in their football history was handed to them by DR Congo's neighbours Congo Brazzaville, who walloped them by 10-0 in Cote d'Ivoire on December 27, 1961.
DR Congo qualified for the knockout stage the last time they played in Group B of the Afcon, in Egypt 2006.
Niger have the least number of European-based players in this year's Afcon.
The last time Claude Le Roy faced a German coach in the Afcon was in 2008, when Otto Pfister masterminded Cameroon's 1-0 win over Ghana.
Niger's German coach Gernort Rohr has lost his last two Afcon games against teams handled by French coaches (Alain Girese of Mali in the 2010 Afcon when he was coaching Gabon, and Patrice Cateron of Mali in the Group B game of the ongoing tournament).
This is Niger's third major Caf tournament participation in a row – 2011 Chan, 2012 and 2013 Afcon editions.
Read also:
http://en.africatopsports.com/2013/01/20/afcon-2013-2nd-match-of-the-day-players-to-watch-out-for-mali-vs-niger/